As an infant photographer, I get to meet some pretty awesome parents.  Anna and Rob understood the value of investing in their memory of this special time, and also know just how quickly the infant phase flies by.  Their hope to have some serious time at home with Baby timed out perfectly.  They welcomed Mariella just close enough to the end of the school year that mom will have almost whole six months to soak up her little girl.  And she'll need it- I could stare at this sweet face all day.  🙂
Mari gave us a few awake shots between cat naps, and even posed with the family furbaby per Dad's request.  I can't get over that head of hair!  Anna and Rob, you've got a keeper.  🙂  Blessings on these first amazing, sleepless weeks as a family of three.  Thanks for a great session.  ENJOY.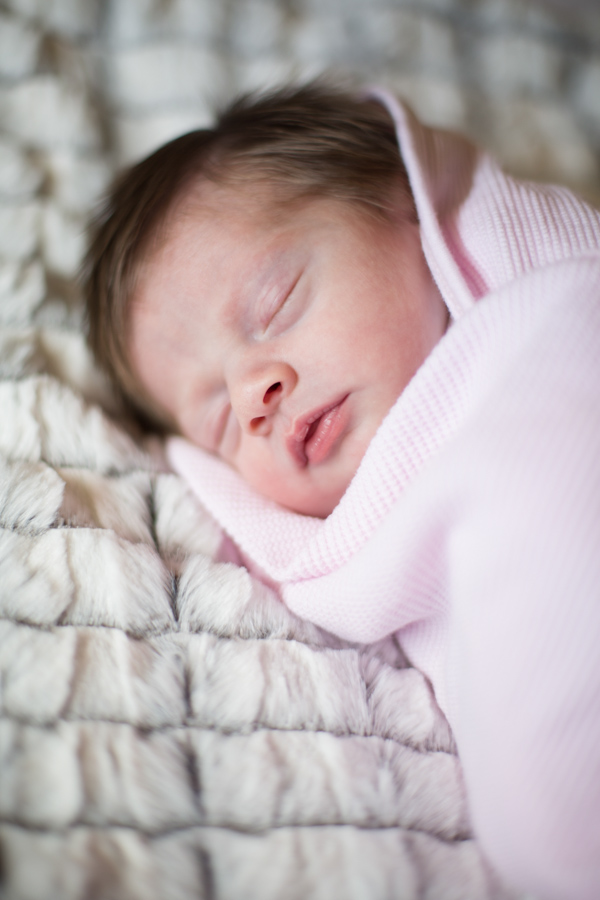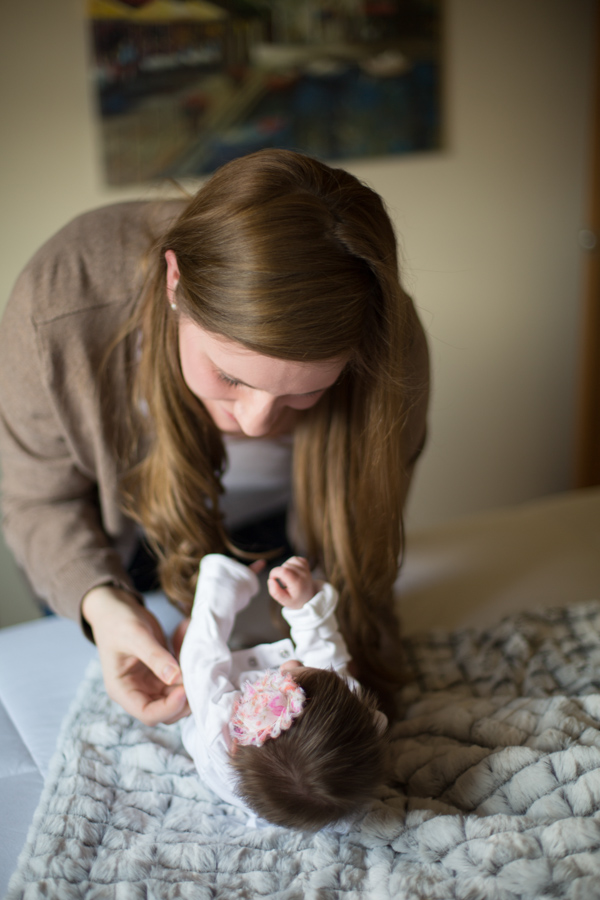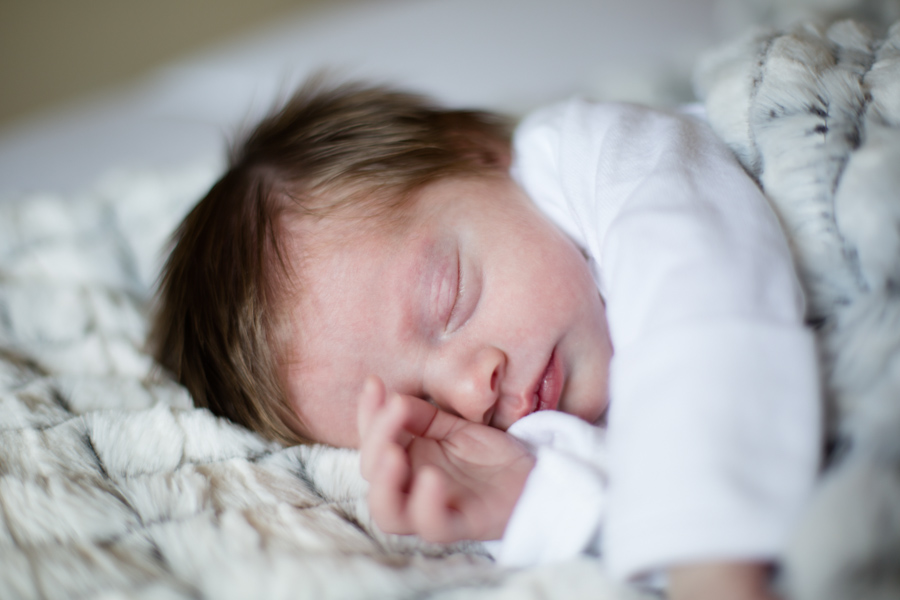 Side note- isn't this nursury cute for a little girl?  Nice work, mom.  🙂  Leave Rob and Anna some love in the comments.  If they receive 10 comments they will receive a free 8×10 of their favorite blog post image.