People have babies every day.  You see their adorable Facebook photos and go about your afternoon.  Then you have one of your own, and life as you know it disappears.  Truly.  For us it happened a little earlier than we planned.  When you look at your daughter in her isolet- a whole person under three pounds – you realize how precious, how transient life is.  These pictures pretty much speak for themselves:  I had severe preeclampsia, she was born, we lived the NICU life for 6 weeks, she met grandparents, was baptized, ate, slept, didn't sleep, didn't sleep, had baths, walks, and tummy time, and (best part) started smiling.
To you these photos might look like just another family who had a baby, but for me they are the hardest thing I've ever done, God's grace, my best friend–a Dad, a journey, my new full-time job.  If you have children, you know.  🙂
Isabel is happily eating her hand by me, five months old and 11 pounds, talking to the faces on a Rosetta Stone box.  It might just be spring or that she finally starts making her own antibodies this month and we can get out of the house, but it feels like a fog is lifting.  If you helped us make it this far- prayed, cooked, chauffeured, texted, kidnapped Matt and I from the NICU for a few hours, shared a Bible verse, checked in, donated clothes or spent time to cheer us up, thank you!  These photos of a beautiful, thriving baby girl are for you.
10.21.14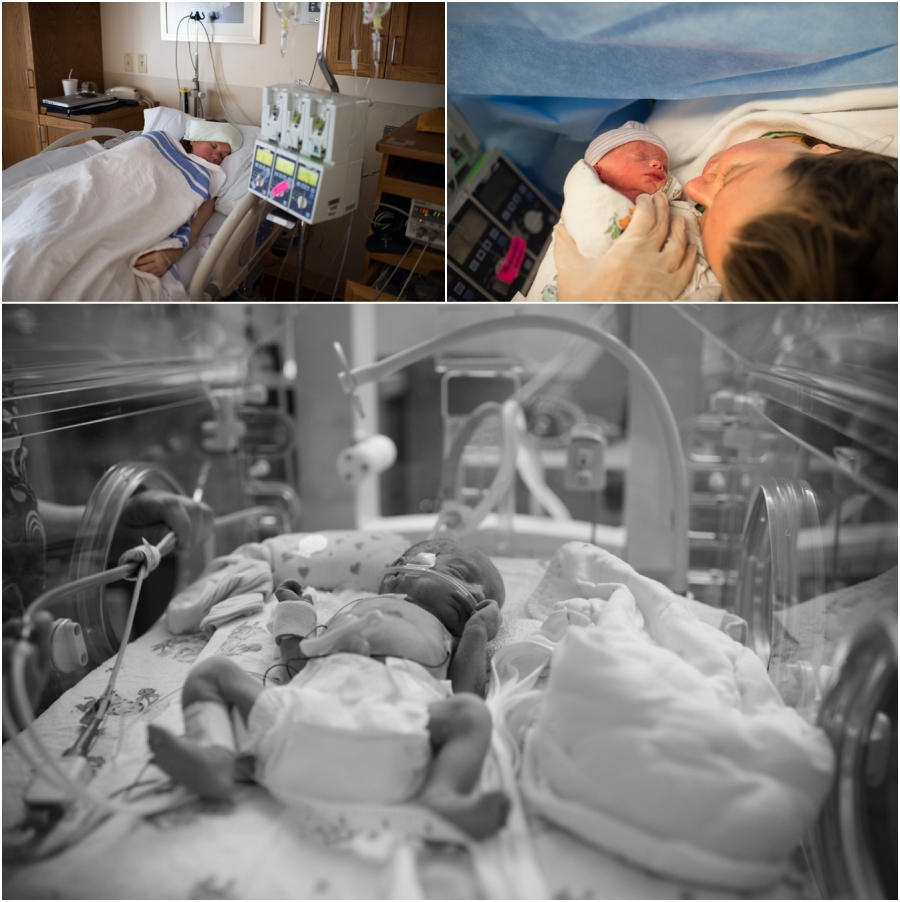 10.23.14- Isabel Kathleen Schmidt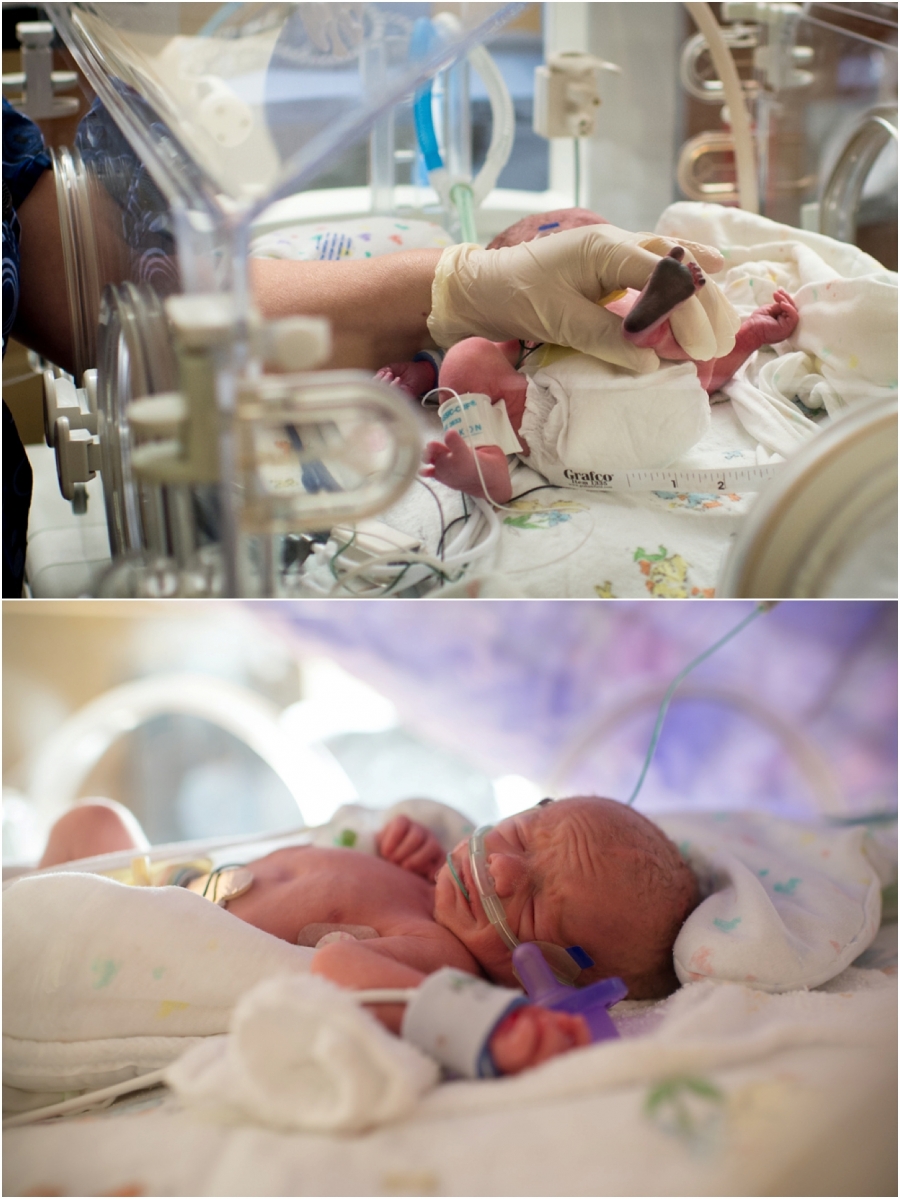 (below) day three, held by Mom for the first time.

(below) tiny hats and a NICU baptism courtesy of my Dad, three generations: with my mom and Grandma
We did what's called triple feeding in the NICU: baby on mom til too tired, baby on a bottle, gavage feeding (tube feeding) the rest.  If you didn't hear from me in November, this is what I was doing.  Every three hours.
below- Aunt Lydia and Uncle Sam (that's never going to get old, hah)
below- 12.6.14  Welcome home!  Now the real fun begins.  Good thing Nana came to stay for a few days.
This set (below) is from our infant session with Woodnote Photography.  Thanks Caroline and Jayden!
She was supposed to be a just before Christmas baby… still our favorite gift this year.
below- "I hate to burp!", me still editing weddings- they wouldn't edit themselves.  :), tiny in her round bassinet
1.2.15  Seven pounds.  Just starting to smile. I'm a photographer, right?  Better take some 'newborn photos' of this kid:
(below) We were tired, and Grandma and Grandpa Schmidt came for a visit.  🙂
Out for a walk at Doctors Park.  That little gray puff on a red hat is Isabel.
(above) What's not to like about 3am?
Someone likes to be snuggled in the big bed at 5am.  Okay, I'll allow it.  🙂
3.15.15  Fitting in some 3 mo. clothes, and I can roll over!  All that practice holding my head up, checking out the world paid off!
3.23.15   Sooo big.  Happy five months to me!